Archive for February 2013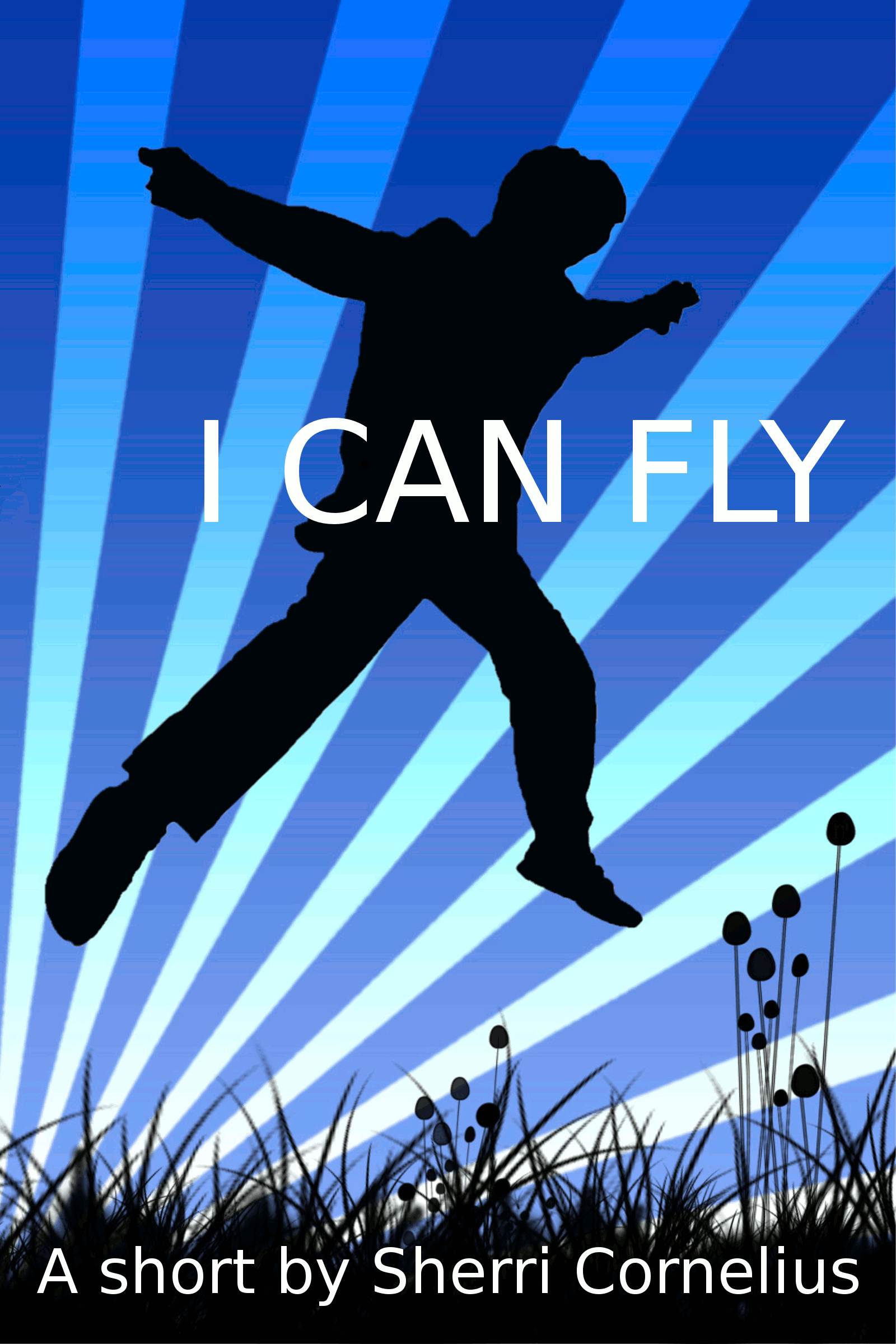 I can feel the weather change right between my eyes. It's been a spring-like few days—I wore shorts yesterday and today we'll have a chance for thunderstorms. Not that it's unusual to have ups and downs through the winter here in Oklahoma, but this year I have whiplash from our quick-change weather pattern. Whiplash and migraines.
But anyway, yesterday was awesome weather, a day not to be wasted by sitting indoors, a day to frolic in grass and flowers (of which there are neither, but our Bradford pear trees did start to bud). Gorgeous day. So what did I do? I sat indoors and got a new li'l shorty* ready to put on Smashwords.
I CAN FLY
: Warren's pickup line gets him nowhere—until he meets Edith. When he confides his power of flight, they know they're meant to be together. Too bad not everyone sees it that way, but whatevs.
Since I only uploaded it yesterday it's still not in the Premium Catalog in
Smashwords
, which only means it won't be distributed to other online retailers yet. I manually uploaded it to Amazon this morning, but they also have a review process. So for now it's only available on Smashwords.
This is an old story, but then again all my stories are old. I haven't written with any kind of purpose for a couple of years. I feel like getting these old stories out there, for good or for bad, is a turning point for me. A slow awakening of my creativity, long dormant. Clearing the cobwebs. Of course it would be lovely if I got a ton of reviews and shared a million times, but that's not why I'm self-publishing. Once I have Black Veil Angel on there, that will be the last of the work I would feel comfortable having online. It's like I can feel new stories waiting for the older ones to be put to bed, and the only way I've found to do that is to publish them.
So look for Black Veil Angel to be published soon!
*I've been calling my short stories "li'l shorties" lately, and the novels are "wordy bastards". Who knows why, but I like it.
Wednesday, February 6, 2013
Posted by Sherri Cornelius